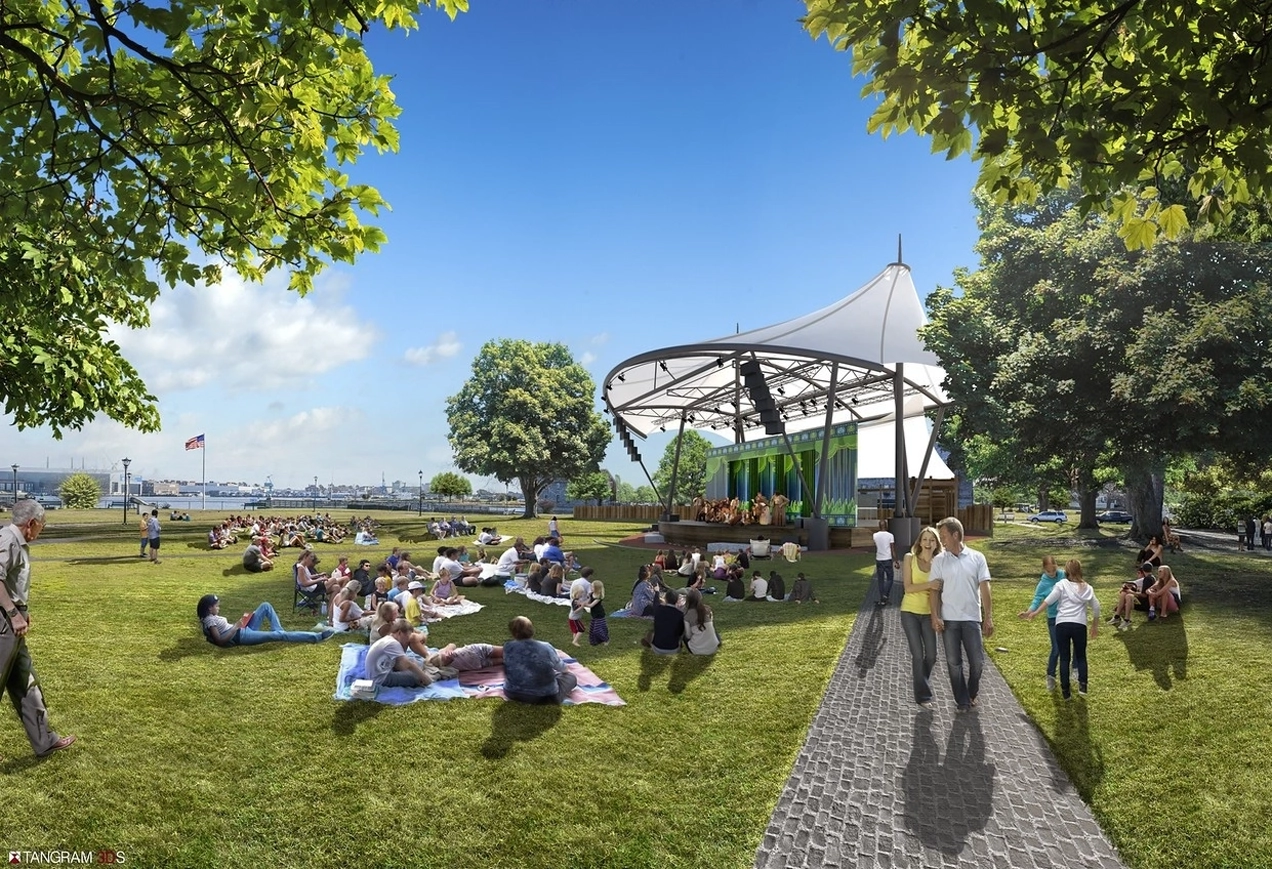 Prescott Park Performing Arts Facility
Ownership
Prescott Park Arts Festival
Specs
Performing Arts, Public Space
Role
Project completed by Arcove founder, Tracy Kozak as Lead Designer and Project Manager while employed at JSA Design. Architect of Record: JSA Design.
The performance facilities for Prescott Park Arts Festival respond to the original 1965 park master plan, anchoring a community gathering space at a central amphitheater with covered stage. The proposed design improves open audience space, consolidates and harmonizes backstage areas with the surrounding gardens, enhances sight lines, and improves public access through the park. The new stage and back of house structures facilitate the delivery of a wide variety of performance arts, including theatrical productions and music festivals, while creating a safe place for performers and spectators.
Acoustics are controlled by rotating the stage axis clockwise and providing a double membrane shell. In this way, the sound waves are focused towards the audience, with less transmission to surrounding residential areas. Backstage facilities are positioned and consolidated to provide functional continuity and additional sound control. The resilient tensile membrane structure is designed to withstand the effects of climate change, with rising sea levels and harsh harbor front conditions. Shelter from wind, rain and sun is provided for equipment and performers. Nestled within a historic neighborhood, the stage becomes a wayfinding focal point, framed by art walls, terraced hardscapes, viewing decks and garden plantings. The use of a "sail fabric" canopy evokes the historic maritime era of tall ships in the port.